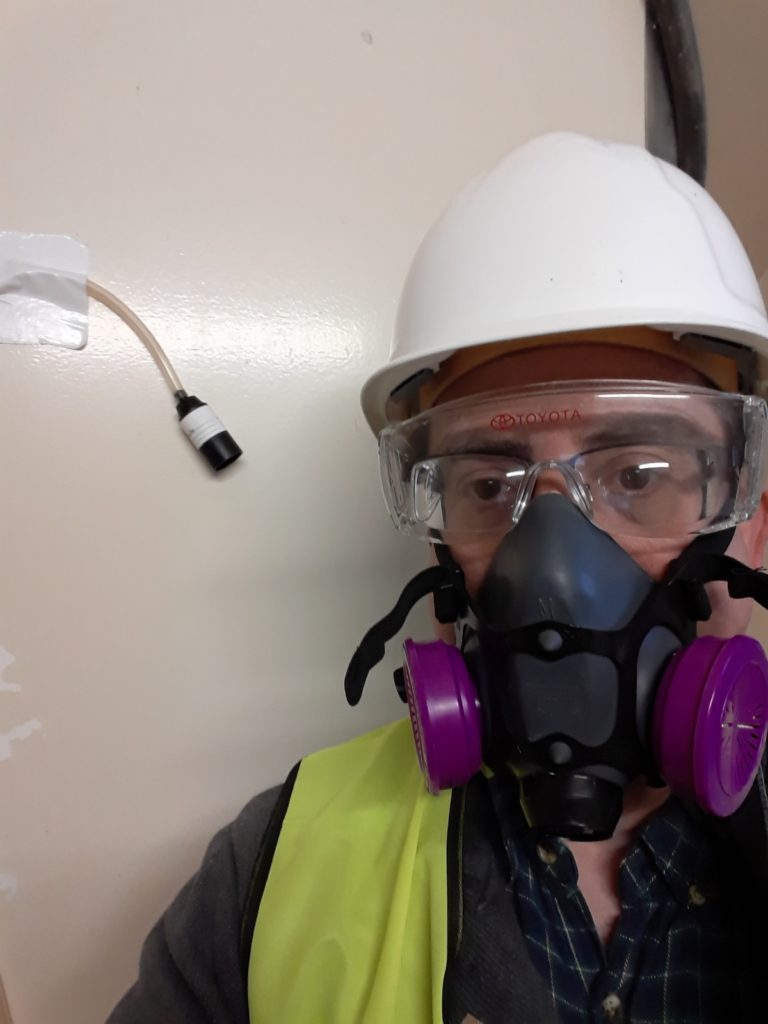 The IEP Group continues to provide daily air monitoring and clearance testing as a third-party health-and-safety crew for an ongoing construction site. Many things can happen on a construction site and we tend to focus on the most immediate ones. Examples include not getting hit by a large crane, exploding water pipes when tearing out ceilings, and the like. We are usually not thinking about our future safety. That is, taking care of our bodies.
The respiratory system is fundamental to us. OSHA mandates the use of APF 10 respirators when using jackhammers or handheld powered chipping tools – especially indoors or in enclosed spaces. Silica dust, found in concrete, is not an ingredient to add to your respiratory system. There are additional precautionary measures that may be found in the OSHA Fact Sheet DSG FS-3629 dated 12/17 titled "Control of Silica Dust in Construction".
Contact The IEP Group for silica monitoring, air monitoring, asbestos survey or monitoring, and other industrial hygiene needs. You will find our contact information on our website (www.theiepgroup.com), Facebook, or call (513) 800-8315 for more information.