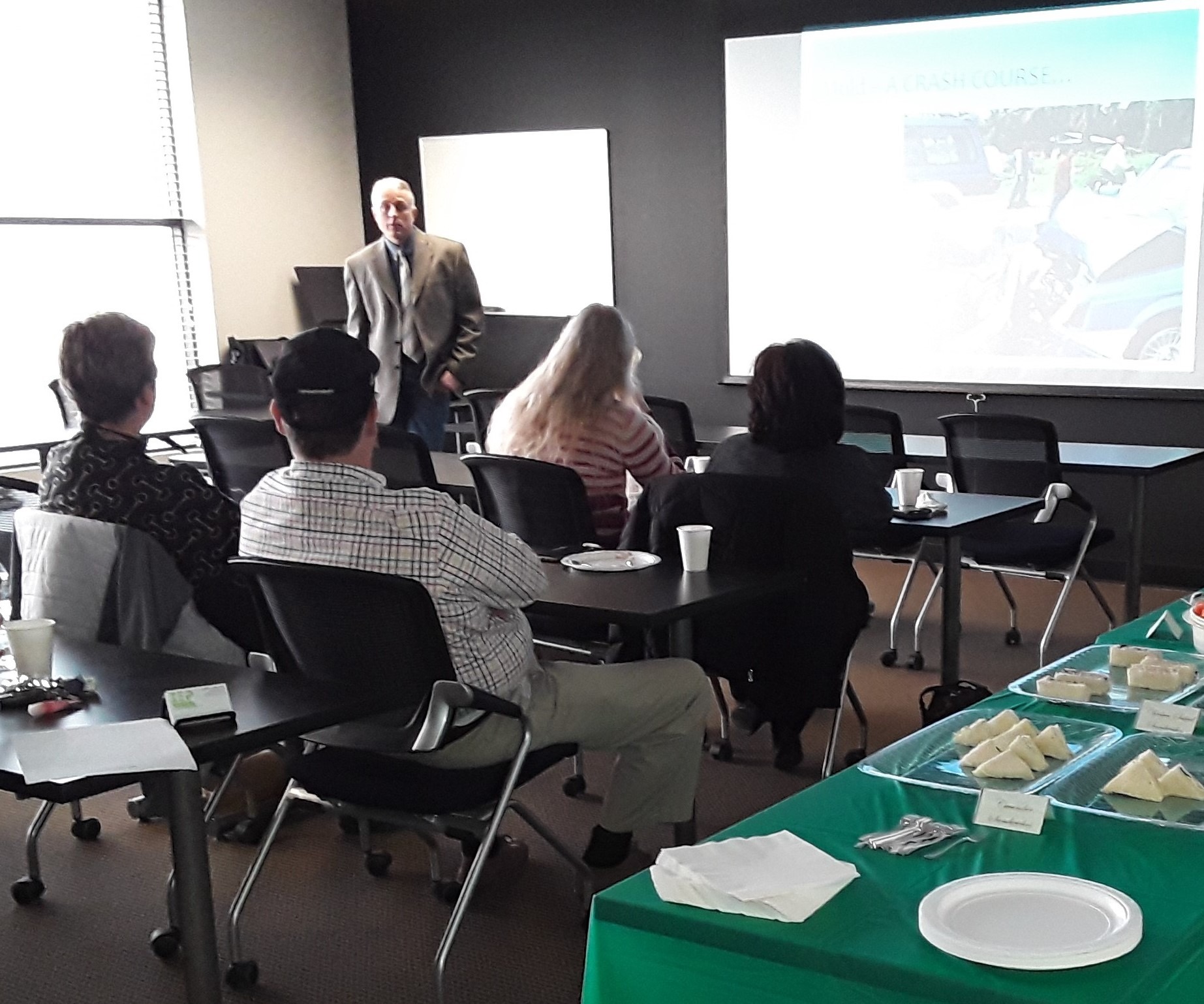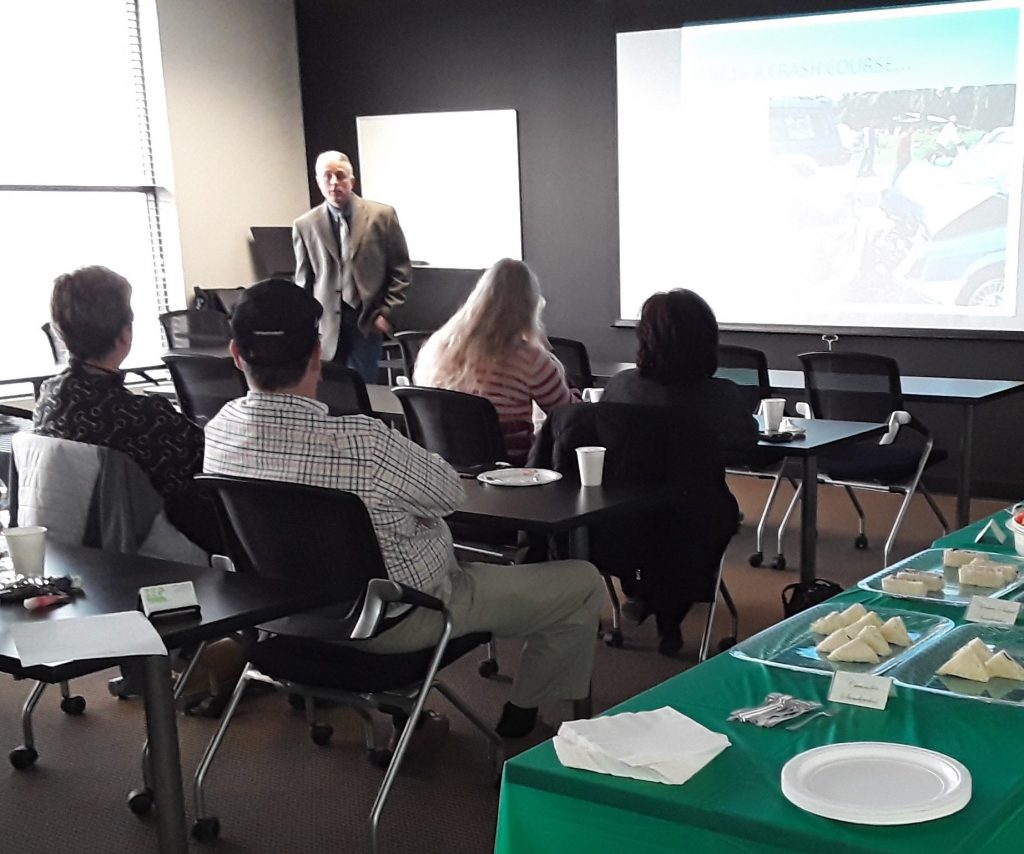 Mold, lead-based paints, and cucumber sandwiches
How do mold, lead-based paints, and cucumber sandwiches fit in the same sentence? Well, maybe they do not. They did, however, highlight the Lunch and Learn presented by Robert Crawley to Keller Williams of Greater Lexington. Mr. Crawley, principal of The IEP Group LLC, presented the attendees with a thorough discussion on mold, lead-based paints, and the legal responsibilities of disclosure when selling a home. Mr. Crawley regularly serves as an expert witness for real estate transactions. The goal of this presentation was to educate realtors and to prevent more lawsuits.
Oh, yes, the cucumber sandwiches? While viewing photos of mold-infested homes and peeling lead paint, the attendees quietly enjoyed an afternoon tea. They munched on cucumber and chicken salad sandwiches, fresh vegetables and dip, gingerbread scones with lemon glace icing, cream scones, raspberry and blueberry tartlets, and Old-Fashioned Sponge Cake with a chocolate ganache. Elmwood Inn's Bourbon Black and Cherry Rose Green teas completed the luncheon.